Continual Cancellation/Change Notification Emails
Why am I continually receiving cancellation/change request notification emails?
The reason these emails may be coming through is the cancellation or change may not have been acknowledged. This can be confirmed by checking the reservation:
From the MMX site, select the [Reservations] tab and search the reservation number: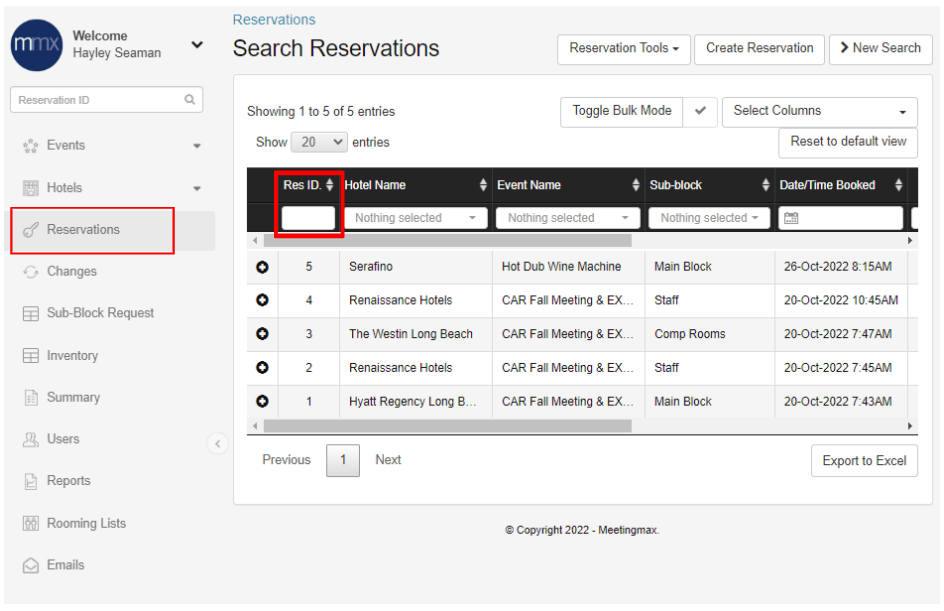 Once in the reservation, check to see if there is an outstanding change request, displayed with an orange "!" triangle next to the room type as per the below screenshot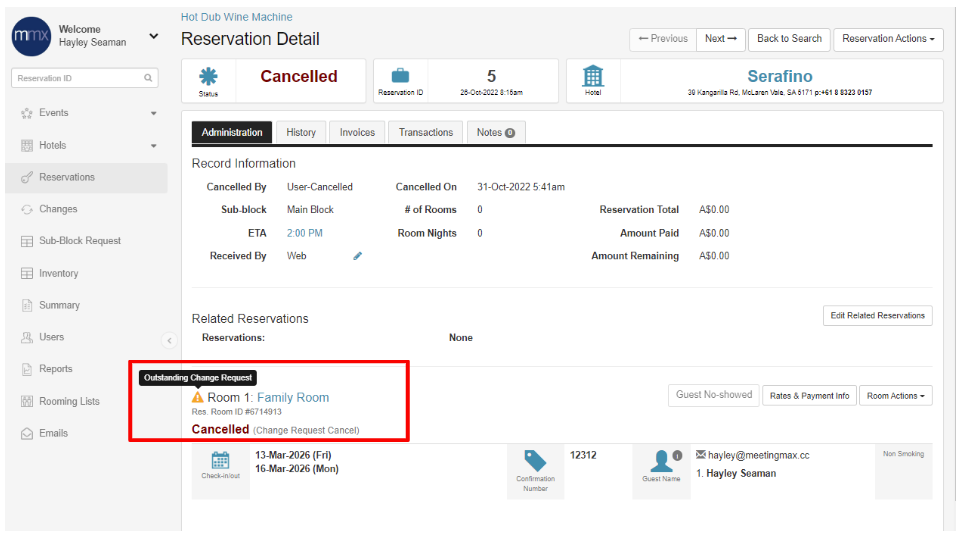 If there is, this indicates acceptance is required still.
If you acknowledge yourself, please ensure the hotel is notified and kept in the loop as it will affect their inventory. Select the orange "!" triangle to be taken to the below acknowledgement page and select the [Acknowledge] button.

The cancellation/change notification emails should then cease for this reservation.
If you would like the hotel to take ownership of acknowledging, please reach out to your contact at the hotel. You can check the 'History' of the reservation to confirm the hotel has received and/or opened the cancellation email, please see the below example of what the History would look like if they have received AND opened the cancellation email.